Bernadette Aguilera - Associate Broker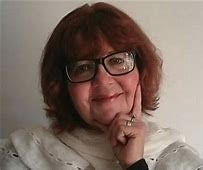 When you are ready to buy your first home, sell your current home, purchase that lake property or piece of hunting land that you have always wanted, I am here for you! My goal is to provide you with exceptional and professional real estate services; which means guiding you through the entire process from start to finish, representing you, providing you with accurate information and make the process enjoyable along the way! Your referral to your friends, family and colleagues will be my greatest compliment and thanks!
I am very grateful to have been living in the Bemidji area with my husband and 3 children since 2005. I have gotten to know many of you as a teacher, friend, church member and fellow arts enthusiasts. Now, I would be so happy for you to get to know me as your REALTOR(r).
I started my real estate career nearly 30 years ago in the Twin Cities area. During that time we made our move "up north" to the Bemidji Area. We focused on raising our three children so that they would become intelligent, well adjusted and joyous young people.
My goal was to find every opportunity in the world for them. However it took persistence and research to find these. I spent many hours on the internet locating online music lessons, young artist's grants, studies abroad and more. Now that the children are "launched", I am able to devote my undivided attention into your real estate needs.
My goal is to offer you the most professional, devoted, caring and tech savvy services possible. In the same way that I have been devoted to my family, I will be devoted to you and your needs!
Please call or message me for your free buyer or seller consultation.
Many smiles,
Bernadette Aguilera
218-760-2637